So after receiving my Defense Of Cobra Island seven-pack, I wanted to "fix" the straps on Dr. Mindbender. When you first remove him from the package, the straps curve inward and even look to be one piece on some of the figures. I've seen people mention heating them up and all kinds of things, but the solution is much simpler than that.
Okay, see how the belt of his harness sits above the sculpted belt on the figure's waist? Just pull the removable belt down over the sculpted one, and the straps will straighten themselves out quite well. It's a snug fit, but work it from both sides and you'll get it. That's all there is to it.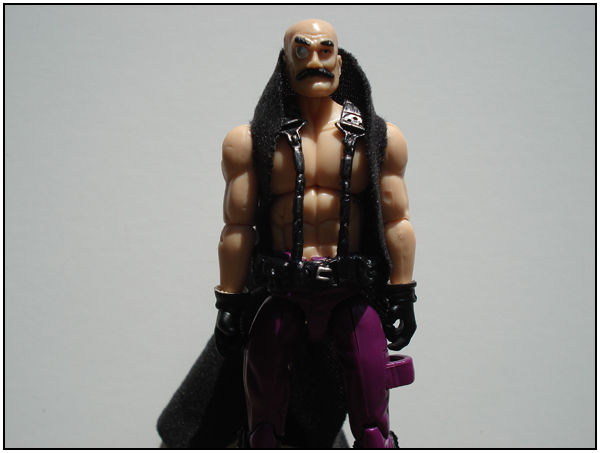 And as great as Dr. Mindbender, Night Creeper, and Alley Viper are, the real sleeper hit from this set is Range Viper. I liked the original ARAH version as a kid, and all, but I
love
this update. I thought it looked good when I saw him online, but having him in my hands made all the difference in the world. This is a
great
figure, one of the best Cobra Trooper builders in the line.