Going back to the first time I saw Heavy Duty from Hasbro's
The Rise Of Cobra
preview at Toy Fair, I knew I wanted to use him as the base for a custom. The design was perfect for a character from DDP's
Dreadnoks Declassified
, specifically the one seen taking cover behind the table in this panel: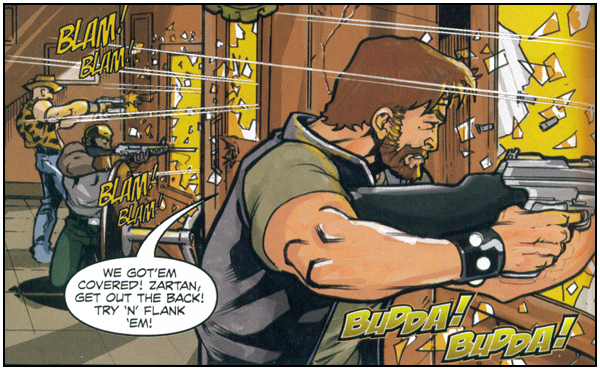 With a little paint and some new weapons, the final result just needed a name and a story.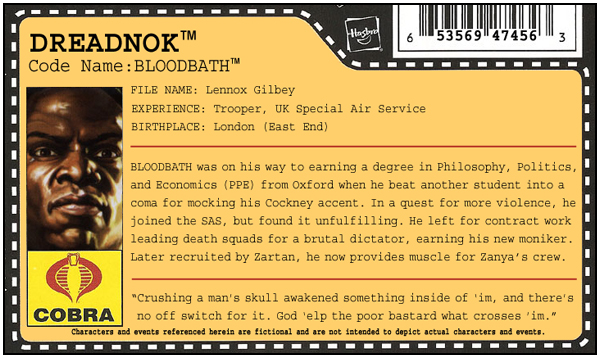 Here's the layered PSD file if anyone can use a
G.I. JOE filecard template
.
Bloodbath
is armed with the
Combat Shotgun
and
Machete
(painted) from
Marauder "Gun-Runners"
.
Dreadnok: Bloodbath