Next on my list to track down at
HeroesCon 2009
was
Tom Feister
, one of the artists on IDW's
G.I. JOE: Origins
, written by
Larry Hama
. He also worked on DDP's
G.I. JOE: Frontline
earlier this decade. Of all the writers and artists I've met from the comic industry, this was one of the coolest, friendliest guys of the bunch. And not only is his artwork fantastic, but he has a real familiarity with the original Marvel title, and a great Larry Hama story to go along with it. In addition to talking JOE, he really dug Jennifer's
Question plush
, which she was carrying around in her bag on Friday. In fact, he sent us over to
Cully Hamner's table
so she could show it to him. He was equally impressed with her
Etrigan plush
and
Rorschach plush
, which she had on Saturday and Sunday respectively. We really enjoyed meeting and talking with him, and I hope he makes it back to Charlotte next year.
I took my copy of
Origins
#1 with the Tom Feister cover to the convention center on Friday: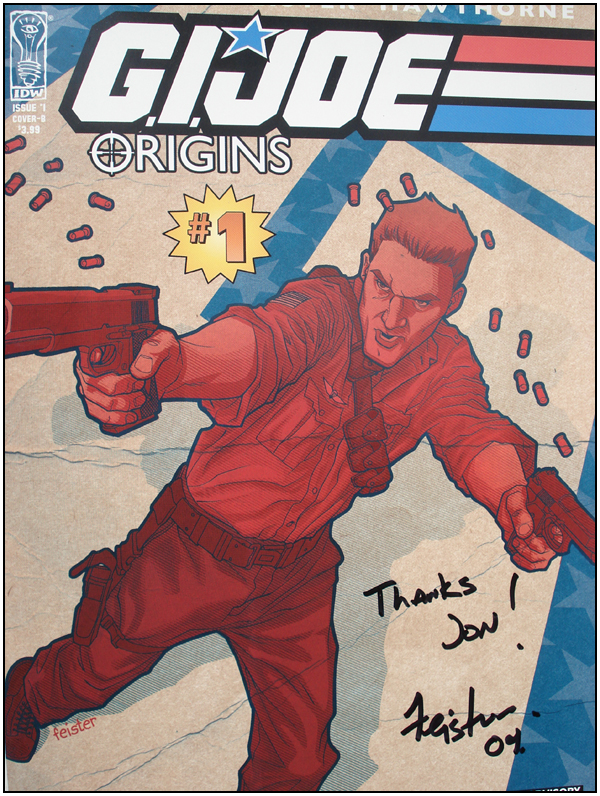 I also had to pick up one of the prints he had for sale, and it wasn't difficult to choose this one, featuring Snake-Eyes from the cover of
G.I. JOE: Origins
#5. I mean,
it's Snake-Eyes
.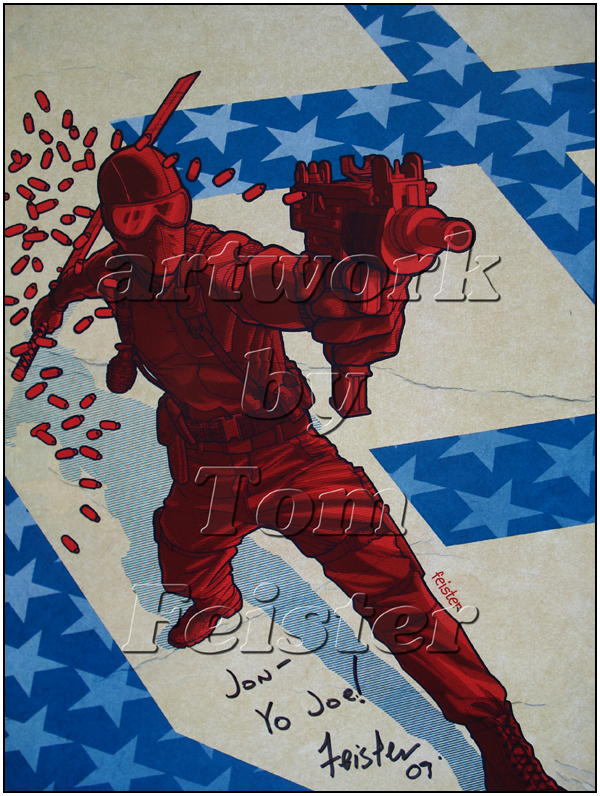 Like I said, I hope to see him again at next year's convention.
Sign Here, Please: Tom Feister