Looking back to the earlier days of G.I. JOE comics, my next stop was at the table of Michael Golden, artist of the legendary
G.I. JOE Yearbook
#2 cover. My best friend had given me a copy of that book, so I took it with me to have it signed: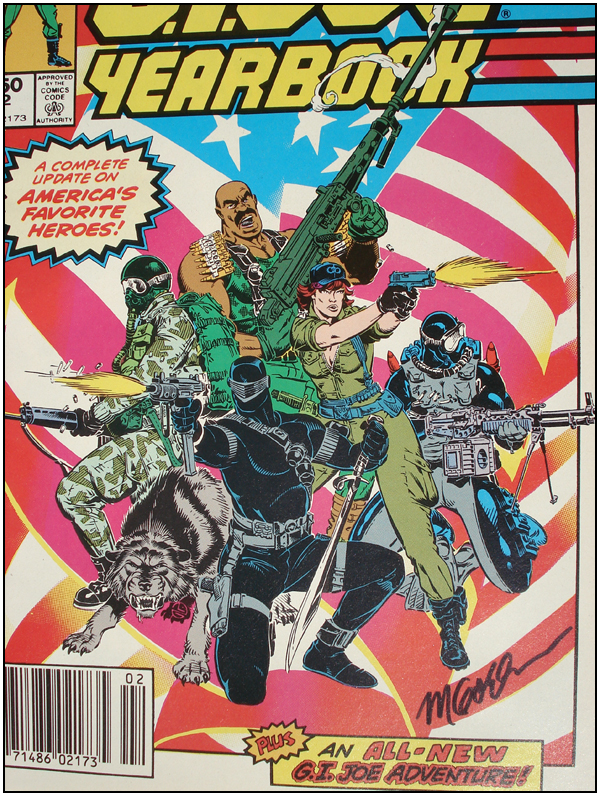 Mr. Golden was very friendly, and he took the time to discuss his upcoming project, a rerelease of
Yearbook
#2 for IDW. He's already redone the cover, and he's adding several pages of artwork to the story. Hearing him talk about it made me want to see it right away, but he said to expect a late 2009 or early 2010 release. Mr. Golden also had prints available for sale, including this Cobra print which I absolutely had to buy: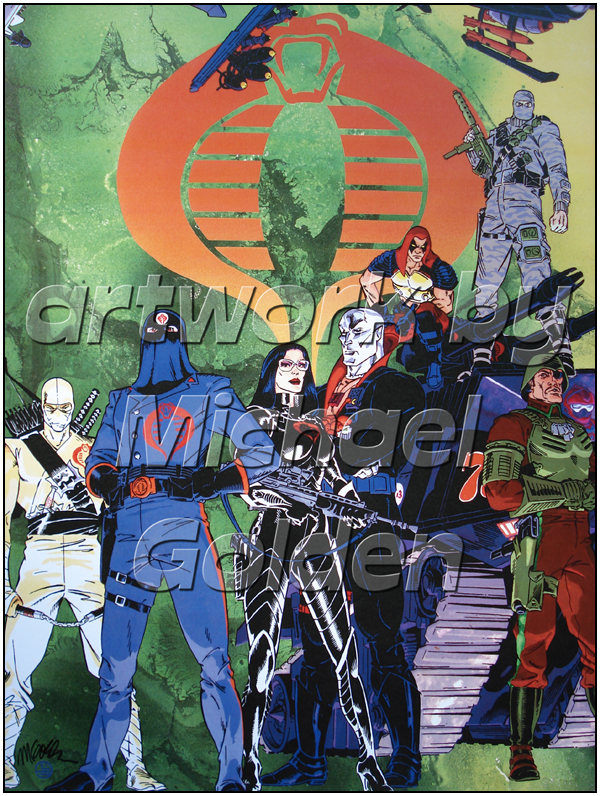 As you can see, most of my Friday was spent collecting artwork and signatures on books. I'll have another classic G.I. JOE artist for my next entry.
Sign Here, Please: Michael Golden