With so many people who've contributed to G.I. JOE comics over the years at
HeroesCon 2009
, I had a stash of books to get signed. The first artist I located Friday morning was
Jeremy Dale
, artist on six of the twelve books that were included in the 25th Anniversary comic two-packs. There are no credits in the books, which were written by
Larry Hama
, but he recently posted a list of which ones he drew
here
. I was armed with issue #36½ (featuring Tomax and Xamot) and issue #7 (featuring Destro, Baroness, and Iron Grenadiers).
Not only was Mr. Dale kind enough to sign those books (and seemingly surprised that they were in as good condition as they are), but he also had G.I. JOE prints for sale. How could I resist? The guy's artwork is fantastic, so I had to add these to my collection.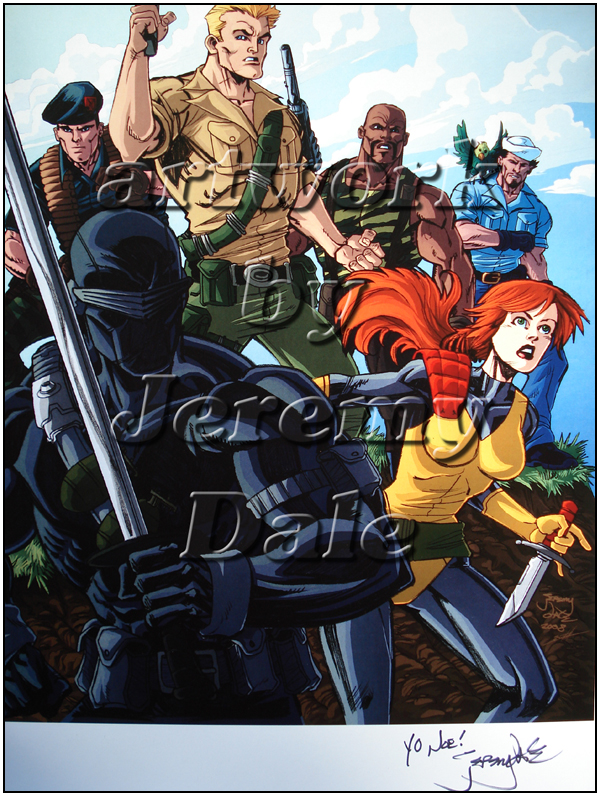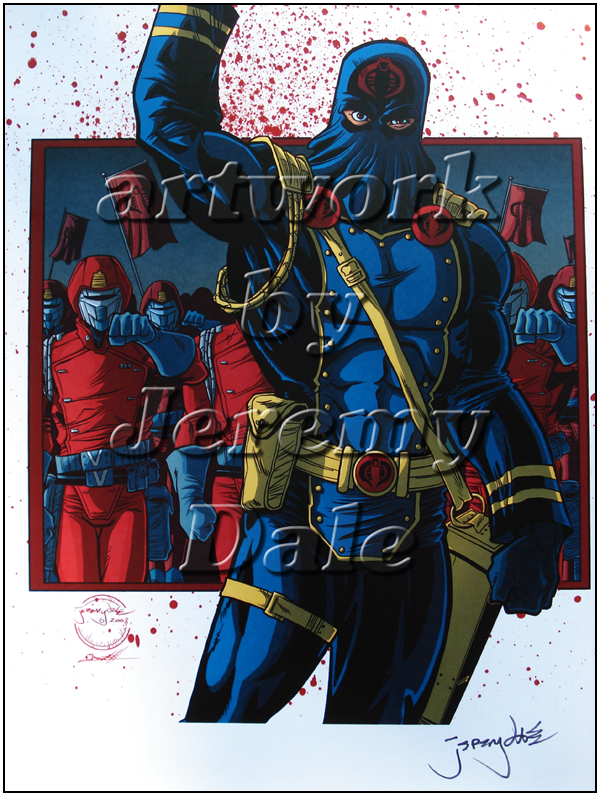 Jeremy Dale is currently
offering original artwork from his G.I. JOE comics
, so be sure to check out
his site
.
Sign Here, Please: Jeremy Dale