Now anyone who knows me also knows how much I
hate
to say, "I told you so," but remember what I said about
The Dark Knight Joker figure
back in May? Anyone want to take a guess as to what I bought last night?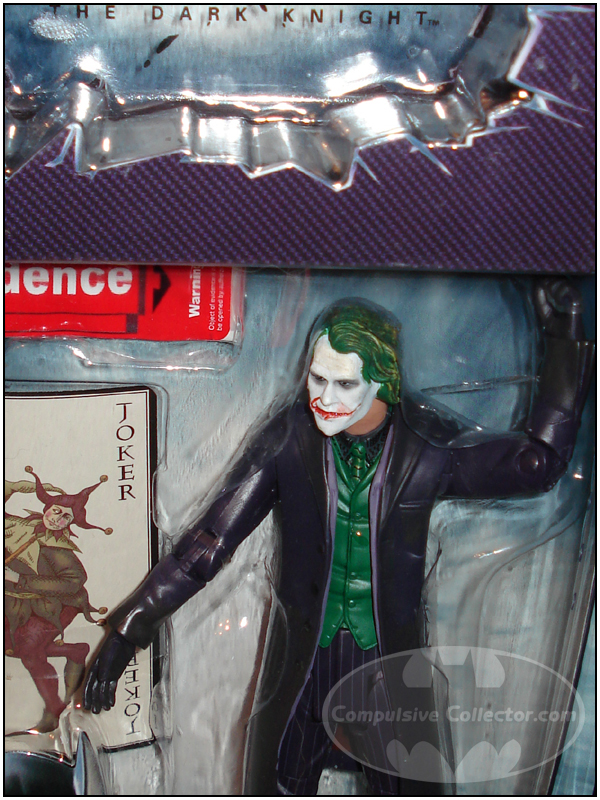 And not for $40, $100, or $180, but for $11.44 + tax. Not only did I pick up Scarecrow, and not only was I able to get the Joker with the improved paint application that I was hoping we'd see, but one of the stores I visited received seven cases of these figures on yesterday's truck.
Seven
.
Cases
. No luck on the
Batman Begins
chase figure, but there's always tomorrow. And remember, kids, the Joker is scheduled to be two-per-case in the next assortment, which means you have only your own lack of patience to blame if you pay a premium for it. So no more nonsense about Mattel "replacing" the figure (although I doubt we'll see a retraction from anyone on that one), and
please
knock off the bullshit about Heath Ledger's family "forcing" Mattel to stop selling it. Nothing like that ever happened, so stop suggesting that it did.