So HeroesCon '07 was a couple weeks ago, and I had a great time. I managed to pick up thirteen new DC Direct figures, a set of the
Hellboy Animated
PVC figuers, three more of the Monogram
Justice League
busts, the Women Of The DC Universe Harley Quinn bust, a
Blade II
bust, some new t-shirts, a couple of new posters, and a few books.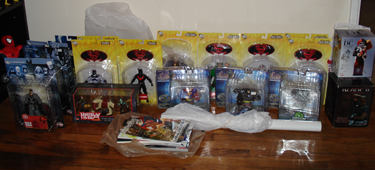 Silver Bullet Comics
marked their shirts down to seven bucks on Sunday, so I grabbed a Green Lantern shirt and this
Dark Knight Strikes Again
shirt.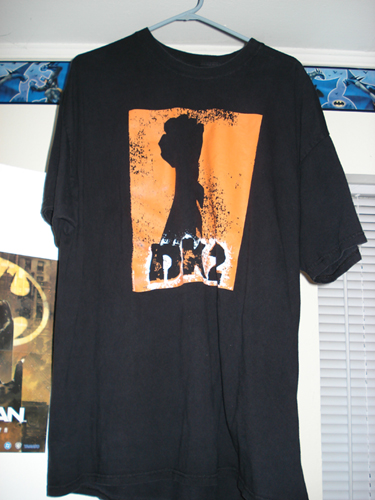 But the best part about this year's convention was that it was my first weekend with
Kittyzilla
, and what a great weekend it was. She's beautiful and amazing, and I couldn't be happier about having her as my girlfriend.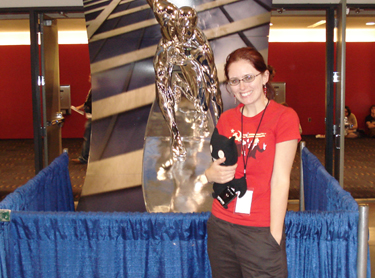 How'd I get so lucky?